Clinton Ferry Terminal
Clinton Ferry Terminal is a ferry terminal located in the community of Clinton on Whidbey Island in Island County, Washington.
General Information
Address: 64 South Ferrydock Road, Clinton, WA 98236
Coordinates: 47.97527011206925, -122.34996247301494
Operator: Washington State Ferries
Connections: Island Transit
Bicycle facilities: One bike rack with 8 spaces
Overhead passenger loading: No
Waiting room: Yes
Restrooms: Yes
Elevator: No
ADA Compliant: Yes
Food Service: Yes
Clinton Ferry Parking
The closest parking lot to the ferry is a small paid parking lot located to the right of the tollbooths. It has approximately 38 parking spaces. A larger paid parking lot is 0.5 blocks from the terminal.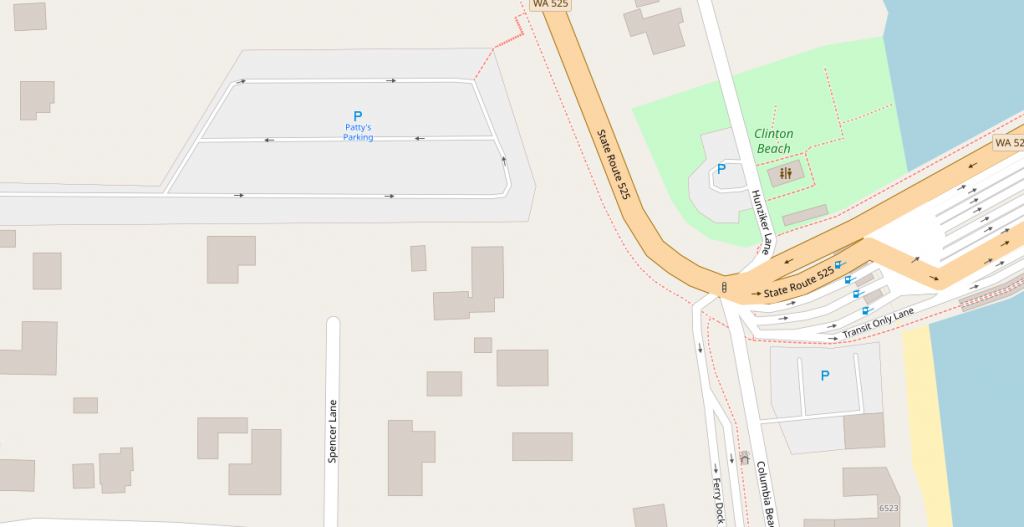 A Park-n-Ride lot is located approximately 0.5 miles north of the terminal. Parking is free at this lot and the Island Transit shuttle provides free service from the lot to the terminal.
Lastly, there is a paid parking lot located behind Simmon's Garage on Humphrey Road. There's a bus stop at the garage that will take you to the terminal.